MindShare is a fundraising event held every year by The Student Advancement Foundation (SAF), a non-profit organization in the Grand Rapids area. SAF works to provide Grand Rapids Public School students with the educational tools and enrichment experiences they need to learn.

The event, held at the DeVos Place in Grand Rapids, hosts over 700 guests and raises over $200,000 in one night to support the Grand Rapids Public School Students. MindShare is focused on celebrating the support from the community as well as highlighting the accomplishments of SAF. Working amongst a three person team, we created digital and print collateral for the event. 
Discovery
To kickoff the project, bi-weekly client meetings were held for our team to gain a better understanding
of the foundation's history and the current landscape of the Grand Rapids Public School District (GRPSD).
Solution
To design an event with strong ties between the foundation, the event, and Grand Rapids Public Schools. The solution is to make the foundation's name pronounced in ties with the event.
Challenge
The connection of MindShare with the foundation's name is absent. Many attendees have no knowledge that the Student Advancement Foundation even hosts the event.
Grand Rapids Public
Schools
• GRPS is one of the most diverse school districts in Western Michigan, with students originating from over 70 different countries and speak over 50 different languages.
• 5% of students are homeless, and many others face uncertain housing situations.
• Over 86% of students qualify for free or reduced lunch.
Understanding the donors
Understanding who the past, present, and future attendees of MindShare was crucial to concept development for this year's event.
• Influential leaders want to give, and the majority of pressure to donate comes from internal motivation
• Giving aligns with the goals and values of the company
• Donating has been shown to improve employee morale, retention, and produce recruitment results.
• Goal: Wants to support local organizations while maintaining a positive reputation for their company.
• Giving doubles as advertising, and keeps your business in people's minds
• Build better public opinion and reputation.
• Improve the quality of life for those surrounding them (better communities offer better business)
• Goal: Wants to provide opportunities for students they personally didn't have when they were growing up.
• Wants to provide opportunities for students they personally didn't have when they were growing up
• Feels compelled to become involved with SAF work to benefit students
• Goal: Wants to purchase affordable high quality products that have received great reviews.
Putting it all together: concepts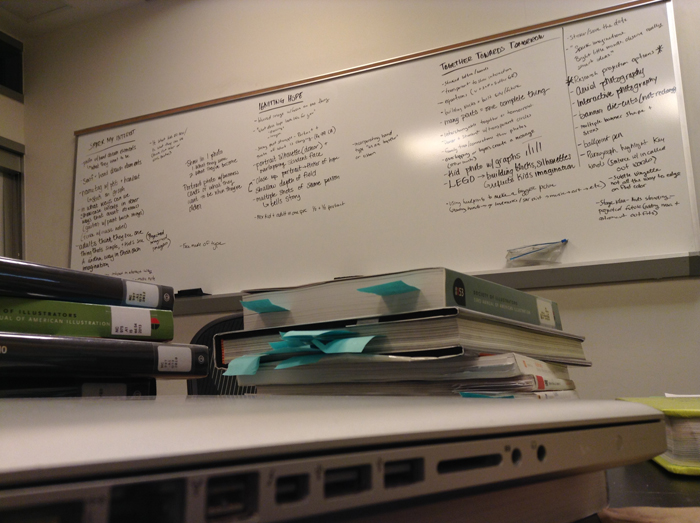 After researching past MindShare events and the foundation, our team began ideating on broad themes for the event. We narrowed down the list to three themes that we could present to the client: Together Toward Tomorrow, Spark!, and Igniting Dreams.
Together Toward Tomorrow
Tying it all together. Working together is the basis to moving forward. SAF works to connect the community with students. By working together, SAF and the community can provide a better future for students.
Igniting Dreams
Where hope is seen. Igniting Hope is about showing what lights the flicker of hope within students and the community. SAF's donations work directly towards funding hope for these students in the form of showing them new opportunities.
Spark!
The "aha" moment. Spark my Interest shows the importance of providing new opportunities for each and every student. A moment of exposure to something new can spark a child's interest for life.
Igniting Dreams
After iteration and additional concept development, we aligned around the theme "Igniting Dreams." It stemmed from the idea
of SAF and the Grand Rapids community creating opportunities for students to explore their dreams and passions.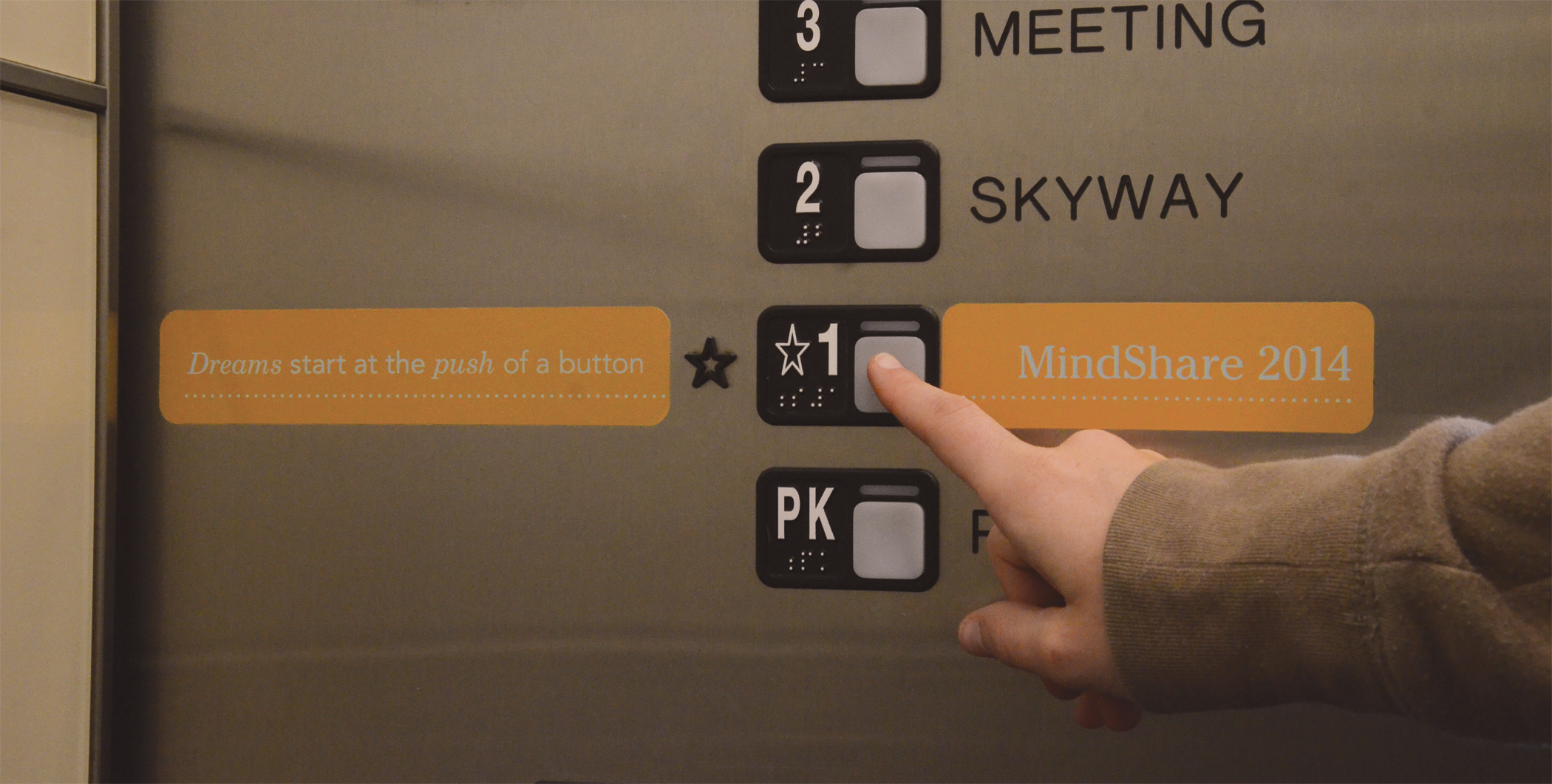 Environmental graphics, including door clings and elevator buttons, were implemented to greet guests as they arrived at MindShare.
Inside the ballroom
Storyboards
Storyboards containing information about the Student Advancement Foundation's 5 areas of focus
were paired with a student story for guests to read during cocktail hour.
Table pieces
Our team wanted each table to contain conversational and educational
pieces as well as a tasteful way for guests to donate throughout the night. Each table
included a sponsor name, "fast fact" about SAF, donation card, and program.
Defining success
Over 750 guests from local and corporate businesses attended MindShare 2014. By the end of the night, $260,000 was raised.